Truth or Hype? The Truth About Kombucha
We're starting to see ADS on cable stations in Japan hyping the "Kombucha Cleanse" supplement. A cute blond actress, a foreigner who speaks Japanese, is the pitch girl. She's pitching a lot of products these days. Kind of hard to take anything she says too seriously so I've been a little skeptical. Research is out there, facts are out there. If you enjoy the drink, have it in moderation.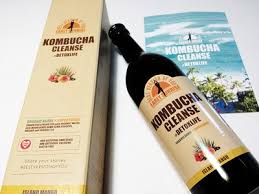 From webmd here is an interesting article.